Kent Vision LIVE EXTRA


Give your business a boost on 19th Oct...

Kent Vision LIVE EXTRA offers all the great benefits of our flagship show in May, alongside a comprehensive exhibition of c.100 innovative B2B suppliers, a special focus on honing your sales operation and practical advice on starting a new business.

Now in its fourth year, our popular Autumn event incorporates a comprehensive programme of free seminars on key business challenges: with around 1,000 senior buyers coming together to share ideas on sales, marketing, staffing, technology and business growth - and to network with their peers from Kent's thriving business community.

REGISTER NOW for your free place to join us at the Autumn's leading B2B event.

Kent Vision LIVE EXTRA now brings together Marketing LIVE, Start-Up LIVE, BizTech LIVE and People LIVE to provide a second opportunity every year for Kent business community to come together and work together. 
Join us on Wednesday 19th October to benefit from:
Free keynotes, seminars and workshops covering important business challenges and emerging opportunities
Expert insights from industry thought leaders and successful entrepreneurs
Practical advice on how to identify, win and retain profitable customers
Valuable tips on starting out, employing staff and using business technology
Around 100 leading exhibitors offering new products and services to help your business
Free parking and many exclusive at-show offers!
DON'T MISS OUT!
Put the date in your diary for Kent Vision LIVE EXTRA on Wednesday 19th October 2016 at the Kent Event Centre.
to view highlights of our previous show (in May 2016).
Click here to find out more about booking an exhibition stand or event sponsorship.
REGISTER ONLINE to reserve your free place and receive early notification of the full programme in September.
---
Kent Vision LIVE 2017


Make your business even better in May...

Now in its twelfth successful year, Kent Vision LIVE in May is the South East's premier B2B exhibition and the largest event of its kind in the UK: with over 3,000 unique buyers, suppliers and partners coming together for the year's most important business gathering.

 to view highlights of the May 2016 show.

Over the past decade, Kent Vision LIVE has grown and evolved to become an unmissable fixture in the Kent business calendar, creating an annual opportunity for senior decision-makers to gather fresh inspiration, new ideas and practical advice on almost every aspect of managing and growing a successful business.

Click here to view the programme from our previous event in May 2016.

Businesses that actively seek out new connections and new opportunities - with other businesses, emerging technologies, new markets and new partners - will always stay ahead of their competition, so make sure you have the date in next year's diary for Kent Vision LIVE 20 on Wednesday 10th May 2017.

Click here to find out more about booking an exhibition stand or event sponsorship.

ENTRY IS FREE and online registration opens straight after Kent Vision LIVE EXTRA on 19th October (see above).
Inspirational Speakers for October 2016 include...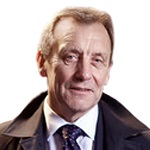 Richard Mulender
Former Hostage Negotiator for the Met

Simon Naudi
Professional Sales Trainer at Answers Training

Christopher Barrat
Networking Specialist at Greystone Consulting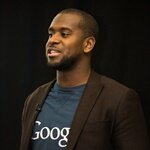 Gori Yahaya
Head of The Digital Garage at Google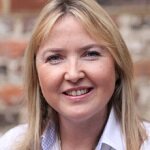 Katie King
Managing Director at Zoodikers Consulting